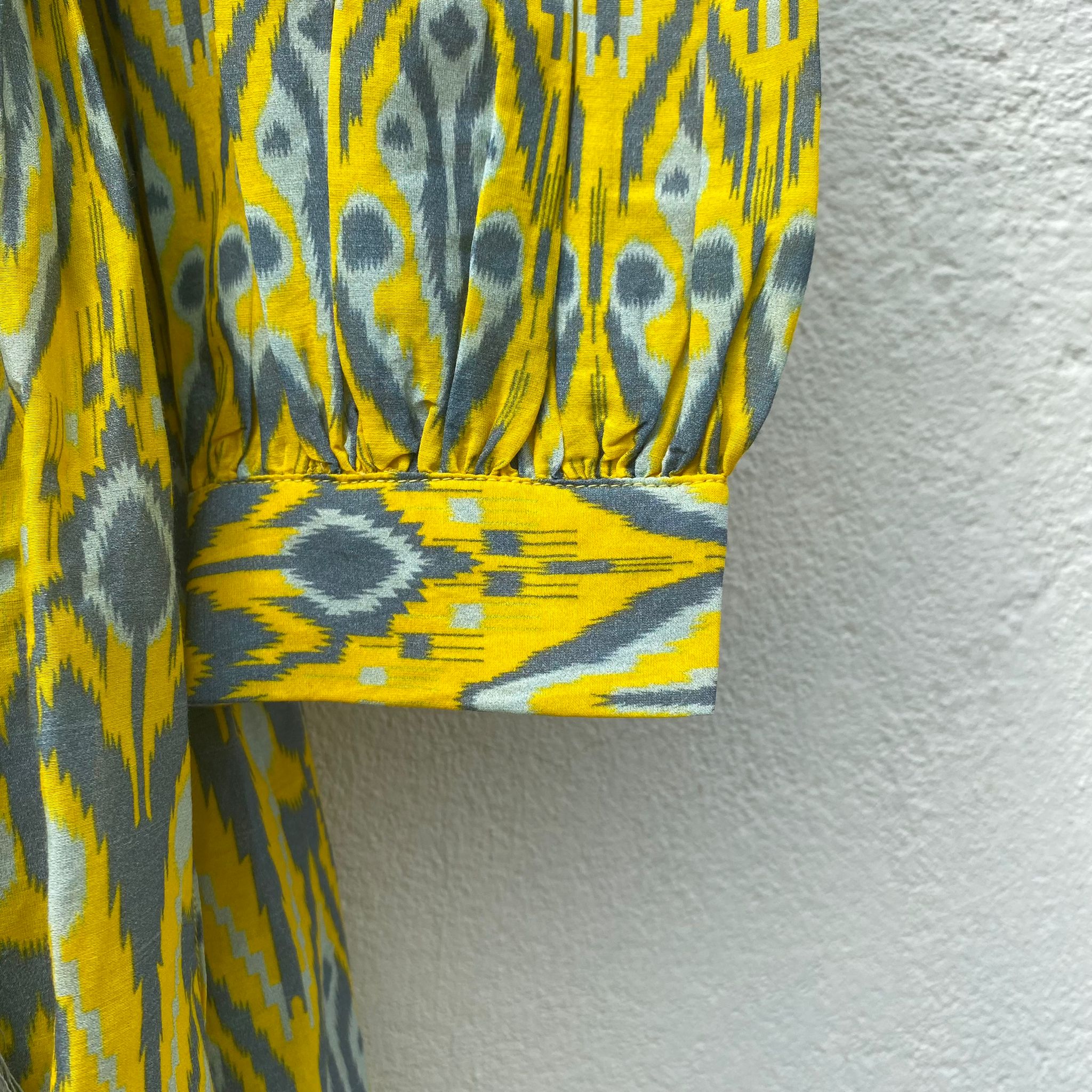 This super soft dress from our collection is made in silk and cotton, it is enterily printed by Yashu e Prem and has pockets,  a beautiful neckline drop and long sleeves and a string to adjust the higher waist the print is designed and made by us, and it is inspired by antique woven ikat  tecniques, it is available in 3 sizes. Fit is loose, model wears M.
 REFUND POLICY:
Since we are a small brand with a small stock and limited collections we do not offer refund for this item.
Thanks for understanding ! Enjoy the view.
Coco ikat maxi dress