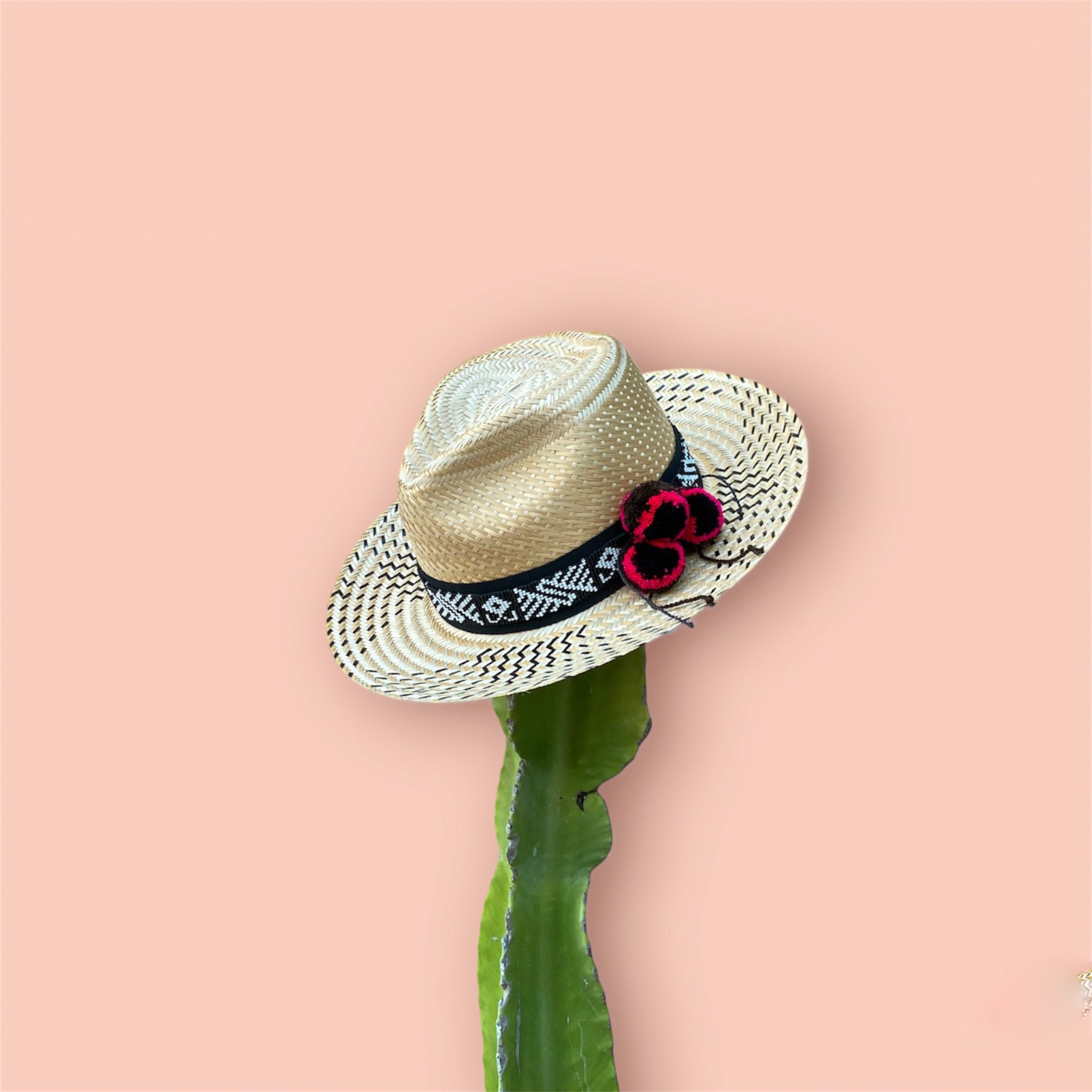 This beautiful hat is made of 100% Iraka Palm Straw and finished with hand-woven trimmings by our friends at Yosuzi, It takes a Guajiro artisan in Venezuela ten hours to weave using a diagonal weaving technique unique to the tribe.
Each design blends the spiritual wisdom of traditional symbols with modern design and has a hand embroidered ribbon with 3 beautiful red handmade pompoms. The hat is well structure and because of the Iraka palm it is not soft but quite elaborate and stiff.
Made in Venezuela.
REFUND:
For this item refund is not feasible. If you have any doubts feel free to get in touch with us by Whatsapp or mail, link in bio.
Guajira hat